REVIEWS
unlock your business potential
Total Feedback Control
Monitor feedback to boost customer happiness. Our easy-to-navigate portal puts you in control, allowing customisation of the feedback experience.
The Ultimate Reviews Platform
REVIEWS is tailored to meet the demands of enterprise-level businesses. This system operates non-stop, effortlessly gathering and overseeing customer reviews, all the while promptly responding to automated triggers. Experience the power of multiple branding options, creating distinct identities for surveys and data outputs. Unlock valuable customer insights, make informed decisions, and deliver exceptional customer experiences effortlessly.
Key features
REVIEWS is designed for enterprise-level businesses, offering seamless integration with Contact Centre (CC) and Customer Relationship Management (CRM) systems. Our solution effortlessly collects and manages customer reviews while streamlining automated responses.

Automated Survey Triggers
Seamlessly integrate with your existing systems, driving automated triggers for surveys. Effortlessly collect valuable customer feedback at the right moments to fuel data-driven decisions.

Multi-Brand Flexibility
With support for an infinite number of brand options, REVIEWS is the ideal solution for organisations providing outsourced services on behalf of multiple brands. Maintain distinct identities for each brand while streamlining your survey process.

Continuous Survey Capability
For organisations seeking continuous customer insights, REVIEWS offers a robust solution. Conduct surveys consistently, using automated triggers, enabling real-time feedback to enhance your business strategies.

Scalable Customer Instance
REVIEWS is a unique customer instance meticulously designed to operate at scale. Whether you're a growing enterprise or an established industry leader, our solution caters to your needs seamlessly.

In-Depth Analytics
Gain a comprehensive understanding of your customer feedback with our in-depth analytics. Access custom data visualisations, export raw data, and receive detailed survey logs to unlock actionable insights.

Customisable Survey's
Tailor your surveys effortlessly. Utilise our customisable templates to design surveys that align perfectly with your brand and objectives.
Integration
Empower your business with automated surveys triggered by agent events and interactions across various channels, including phone calls, emails, web chats, social media DMs, and more. With REVIEWS, integration becomes effortless, allowing you to capture valuable customer feedback at precisely the right moments. Seamlessly align your data streams, empower your agents, and gain deeper insights into your customer experiences.
Templates & Branding
REVIEWS offers exceptional multi-brand support — a crucial feature for organisations providing outsourced services on behalf of multiple brands. Effortlessly create distinct brand identities for each survey and data output, ensuring an authentic customer experience. Maintain individual branding while streamlining the survey process. Effortlessly switch between brand templates and access comprehensive reporting for each brand separately.
Benefits For Business
REVIEWS is the ultimate reviews platform, tailored to meet the demands of enterprise level businesses. With seamless integration into Contact Centre (CC) and Customer effortlessly collecting and managing customer reviews while responding to automated Relationship Management (CRM) systems, our solution operates continuously, triggers.

Enhanced Decision-Making
Empower your team with valuable insights from customer reviews, for improved decision-making and service improvement.
Brand Recognition
Boost your brand's recognition and reputation by customising surveys and creating a memorable image.

Smart Segmentation
Identify promoters, passives, and detractors for targeted actions.

Continuous Improvement
Regularly measure feedback and benchmark results for progress.

Improved NPS Score
Address issues, close the feedback loop, and build lasting customer loyalty.

Enhanced CX
Unlock a deeper understanding of your customers by elevating their experiences through insights and data-driven decisions.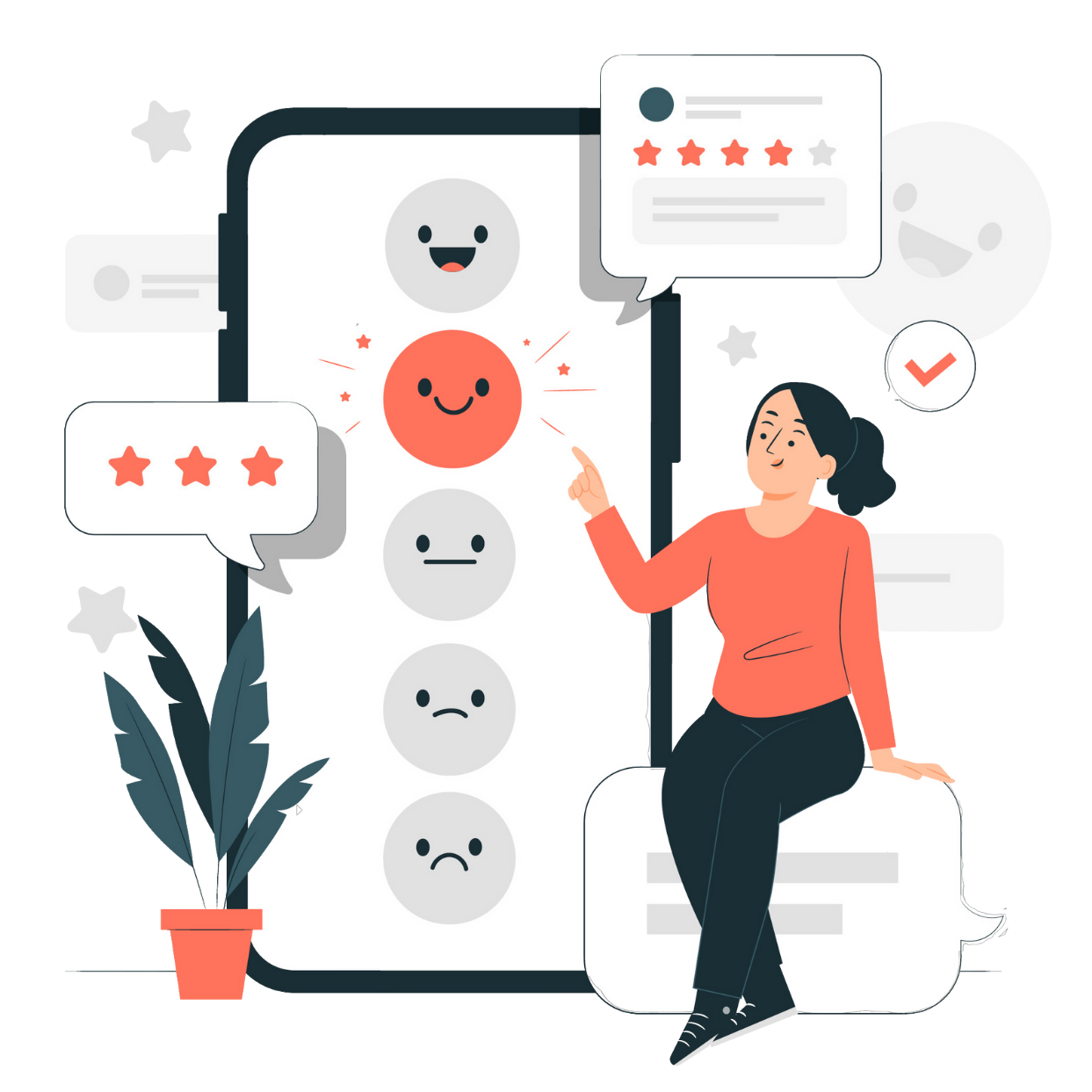 Book a Demonstration
Ready to see our products in action? Request a demonstration by providing your details below, and our expert team will schedule a personalised demo for you. Get a firsthand look at how we can meet your needs and exceed your expectations.